I wrote the blog that got us 50 free Christmas cards.
I picked out the coordinating outfits for our picture.
I stood out in the cold the same as everyone else during the one day of November that the temperature was not above 60 degrees.
I will stamp and address every Christmas card envelope that is to be mailed.
Yet I did not make the final cut for the picture.
But neither did Matt, so I guess it's okay.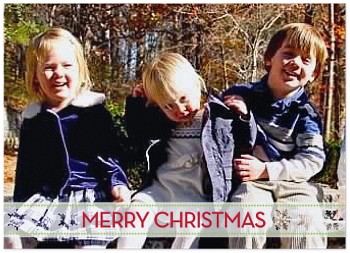 Frosted Glass Snowflakes Christmas 5×7 folded card
Click here to browse hundreds of Christmas card designs.